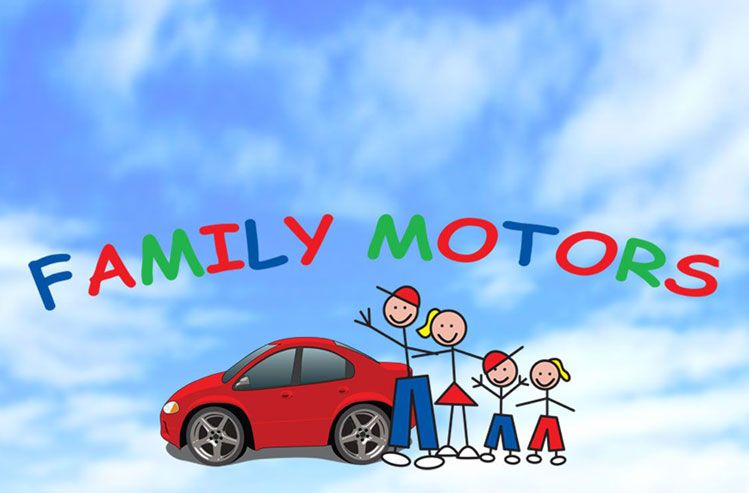 Find Your Next Dream Car Today!
Customer Testimonials

Brandi M
I have purchased 2 excellent cars at Family Motors and was highly pleased with both of them. The car I have now is a Saturn SC-2 and I love that sexy litle car. I love the way I am treated like family here, like the folks really do care about me. I will keep coming back and I will tell my friends.

J. Hernandez
I "love" Family Motors! They leased me a car when I couldn't get one anywhere else. I like leasing because I have a repair policy to help me if something happens to break, and they furnish a rental car, and I get 3 free oil changes every year. The people here treat me nice and call me by name.

Frank T
I have purchased & financed several vehicles from Family Motors. They have worked with me through several financial problems (unlike another lot I brought from in the past). The staff is friendly and seem happy to see me. They make me feel like Family. I will continue to buy here. My wife and step daughter bought here too.

Bri McDonald
I would rate my visit a 5-star visit. Ms. Debbie has been a very great help. I got laid off at my job and Ms. Debbie was willing to work with me so I could continue to keep my car and would be able to find success at another job. I'm very thankful for this dealership for everything they have done for me.
Hours Of Operations
Monday: Closed
Tuesday: 10:00 AM - 6:00 PM
Wed - Fri: 10:00 AM - 5:00 PM
Saturday: 10:00 AM - 04:00 PM
Sunday: Closed
Location
4230 S Broadway, Wichita, KS 67216
(877) 680-7001